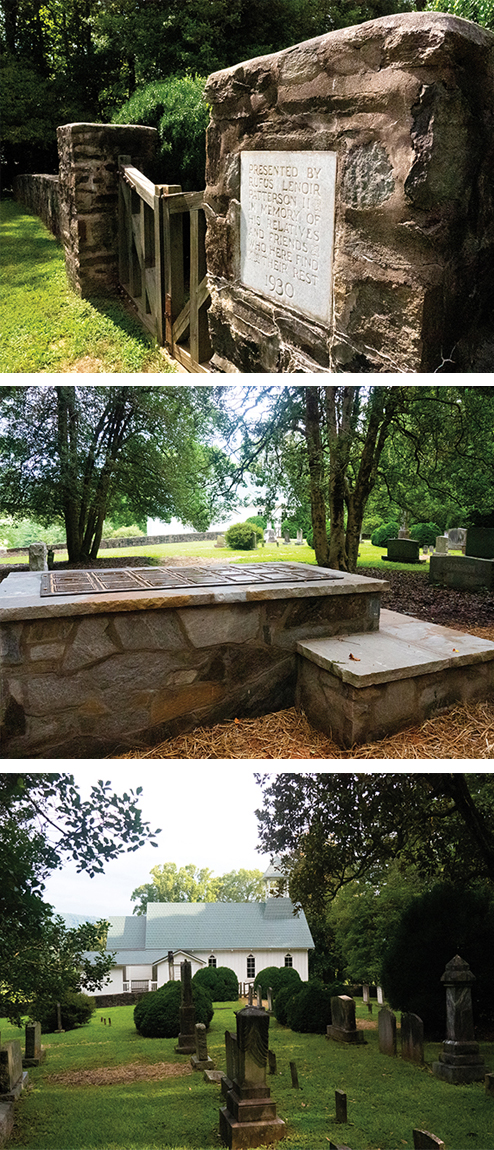 THE COLUMBARIUM

The Chapel of Rest Preservation Society is pleased to announce the completion of the Columbarium in our historic cemetery.
Listed on the National Register of Historic Places, the Chapel is a beautifully restored hundred-year-old Gothic structure, located on a hill overlooking Happy Valley and the Yadkin River. The adjoining cemetery, with final resting places dating as early as the 1820s, is also included on the National Register, among few other cemeteries meeting this designation. While there can be no further burials in the cemetery, the Preservation Society has commissioned local artisans Jerry Bradshaw and Montana McCreary to build the architecturally fitting stone columbarium which will allow for 21 companion niches situated in the peaceful, shaded northeast corner of the cemetery. In addition to the National Register designation, protective covenants have been placed on the Chapel, cemetery and grounds with Preservation North Carolina, ensuring they will be maintained and protected in perpetuity.
Individuals and families may reserve columbarium niches for a fee of $1400 per individual niche, which includes reservation of the Chapel at the time of need.
Please contact Pam via email for more information and to reserve a niche: Click to send an email to columbarium@chapelofrest.org 
Thank you for your interest in the Columbarium at the Chapel of Rest.