CONTRIBUTE! YOU HELP US SUSTAIN...
Please consider making a contribution to the Chapel of Rest Preservation Society. Your support enables us to maintain this historic property. Contribute

Click to print our most recent informational / fund drive brochure...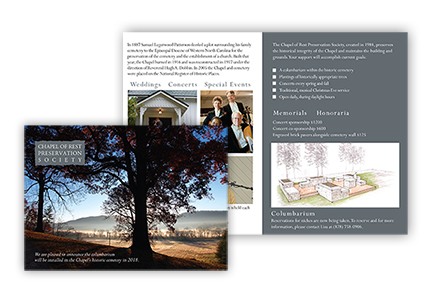 Your gift allows us to notify you personally of concerts and other special events.