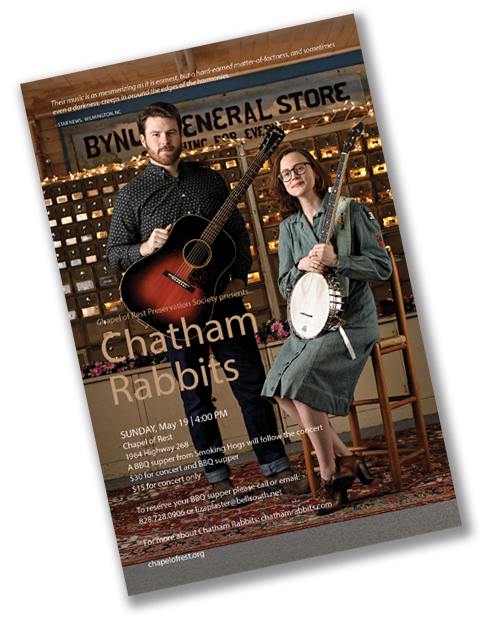 CONCERTS AT THE CHAPEL
The concert series has been ongoing since 1984. One concert is held each spring and fall in the acoustically perfect sanctuary.
UPCOMING CONCERTS:
Chatham Rabbits
SUNDAY, May 19, 2019 | 4:00 PM
Chapel of Rest
1964 Highway 268

A BBQ supper from Smokin' Hogs will follow the concert
$30 for concert and BBQ supper
$15 for concert only
To reserve your BBQ supper email or call: bogeycat47@charter.net or 828/754-3514.
For more about Chatham Rabbits: chathamrabbits.com
Recent Concerts at the Chapel...