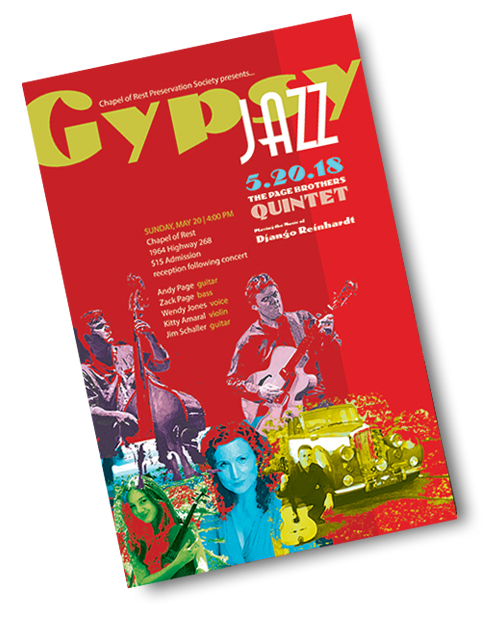 CONCERTS AT THE CHAPEL
The concert series has been ongoing since 1984. One concert is held each spring and fall in the acoustically perfect sanctuary.
UPCOMING CONCERTS:
The Page Brothers Quintet
Playing the music of Django Reinhardt
Chapel of Rest – 1964 Highway 268
Sunday, May 20th at 4pm
$15 Admission
the musicians...
Andy Page (guitar)
Zack Page (bass)
Wendy Jones (voice)
Kitty Amaral (violin)
Jim Schaller (guitar)
A reception will follow the concert.
Recent Concerts at the Chapel...